No Sorting, No Problem!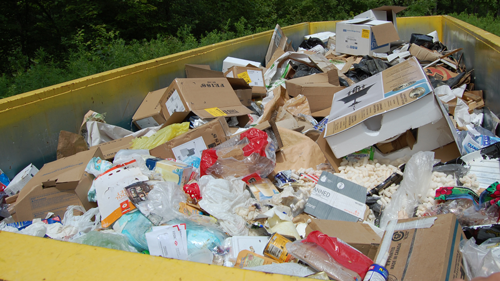 Whether you're a residential homeowner cleaning out your garage, or a contractor taking on a large renovation project, Reds Roll Off knows your time on the job is valuable. To ensure you can work as efficiently as possible Reds doesn't require any sorting of your debris for disposal.
Don't worry about sorting your electronics, building materials, metal, wood, plastic, etc. Reds Roll Off will haul away anything you can fit in the dumpster! It's that simple.
The only exceptions to this policy are appliances like refrigerators, freezers or air conditioners that have Freon in them, and tires. Freon needs to be drained before Reds can take such appliances. Tires can be tossed, but there will be a nominal charge for each for their disposal.
Or, if you know that you'll be disposing of just one type of material like metal, concrete or even horse manure Reds can deliver a dumpster dedicated for that specific material.
Save time and effort by renting a dumpster from Reds Roll Off for your next project.